8 Unconventional Wedding Songs
Nothing is worse feeling obligated to dance to the same songs you heard at the last five weddings. Here are some love songs that fit the wedding bill and area as unique as the bride and groom.

Daft Punk
"One More Time"
https://www.youtube.com/watch?v=tI7WJRB_JCQ

Make an entrance at your reception with Daft Punk's "One More Time." Their French house/disco vibe will get the party rocking. Because a wedding really is the time to celebrate and "don't stop the dancing."

Alexi Murdoch
"Love You More"
https://www.youtube.com/watch?v=UKESXvLvsv8

Contemporary folk artist Alexi Murdoch's "Love You More" is the perfect song for those childhood slideshow photos or a must-play on your live band's playlist during the wedding reception.

Andrea Marie
"Come On Let's Go"
https://www.youtube.com/watch?v=onDJTTxD5ag

Indie fans and newlyweds will love the lyrics of Andrea Marie's "Come On Let's Go," making it the perfect exit song at the end of the ceremony. "Come on, let's go / Grab my hand, we will fly / Don't be afraid / Don't be anxious or wonder why / So come on, let's go."

Brett Dennen
"Closer to You"
https://www.youtube.com/watch?v=25P6SlKYtOE

"I've never been knocked off my feet / 'Til you came along," says Brett Dennen's "Closer to You." The folk song will invite all music lovers and couples to sway a little closer on the dance floor.

Chuck Berry
"You Can Never Tell"
https://www.youtube.com/watch?v=RoDPPgWbfXY

Rock 'n' roll tunes in fun song "You Never Can Tell" by Chuck Berry share the story of a "teenage wedding, and the old folks <who> wished them well." As one of the most influential pioneers in rock 'n' roll, Berry was also known for "Johnny B. Goode" and "Maybellene."

Leon Bridges
"Better Man"
https://www.youtube.com/watch?v=pgS_xob1x4A

"I don't want much / I just want to be a better man / To by baby," sings American Leon Bridges in "Better Man." The gospel and soul singer from Fort Worth, Texas, brings an authentic old-time sound to modern day music which creates perfect wedding vibes.

The Rocket Summer
"200,000"
https://www.youtube.com/watch?v=Og_oTd3fri8

Former long-distance lovers will identify with The Rocket Summer's song "200,000" which tells the artist's story of working extra hours to buy an engagement ring and putting 200,000 miles on his car to be with his girl.

Josh Garrels
"For You"
https://www.youtube.com/watch?v=M7y1yX0ES_I

The grizzly, tender voice of Josh Garrels in "For You" is a romantic song for any wedding with lyrics, "You can call my name / And I will find you / Heaven and Hell can't separate our love / I'm doing it all for you my love."

**Photo by Loved Memories Photography from Local Wedding Julie + Brian.
Back To Top
---
About the Author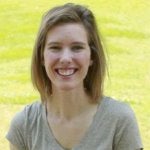 Kennan is a wife and stay-at-home mom to Jaxson and Caden. She has a BA in Mass Communication/Journalism from the University of Mary Hardin-Baylor. She also helps with writing and photography for her small side biz, Marken Media Co. www.markenmediaco.com with her husband Marcus.