Say Yes to the Venue: How to Pick Your Perfect Match
Selecting a ceremony and reception venue is one of the first wedding planning decisions you will make. After selecting a date and budget, there are a few more things to consider before picking a venue.

One Venue or Two?
Do you want one or two venues for the ceremony and reception? One place will make it easy for everyone to shift from the vows to the celebration. However, if the couple wants to get married in a church, the venue might not have room for the reception.

Wedding Style
Your wedding style should be reflected in the venue. Do you want a relaxed or formal wedding? Relaxed may be less expensive, but perhaps formal is something you have always wanted. Do you want an afternoon wedding with a punch and cake reception? Or do you want an evening wedding with a sit-down meal? Morning and afternoon weddings are less expensive because they typically have less food and entertainment expenses.

Wedding Size
Your wedding size should be a big factor when considering a venue. As unromantic as it may be, there are fire codes that place limitations on venue guests. You will either need to select a venue and limit your guest list, or finish the guest list and find a venue to match.

First Steps
Make a list of venues in the desired wedding area. Check photos online to see what fits your style. Then ask each place about price, availability and size. Sometimes these details are listed on the venue's website. It is sometimes helpful to create a spreadsheet to stay organized. This document could include contact information, what is included in the venue rental and extra thoughts.

Pairing Down the List
The best way to limit the list is to eliminate the locations that are out of your price range. Don't set your heart on something you can't afford. You don't want to set outside the budget at the beginning of the planning process.

Visit the Venues
Once you've narrowed your list to the top three to five venues, set up appointments to get a tour. You can learn a lot by walking through these locations. Take note of parking, restrooms and accessibility. There are many questions you'll want to ask, but here is a short list to get you started:
What is included in the price?

Do they have photos from other weddings?

How early is the venue available to decorate?

Who sets up and cleans up?

Are there limitations for decorations, food/drink and entertainment?

Final Steps
Once you know which location you want, book it! Be sure to check the small print and cancellation policies so you understand all the details. Don't be afraid to ask the venue if you have any questions.


**Photo features local couple Kathleen + Marco
**Photo by Loved Memories Photography + Videography


Back To Top
---
About the Author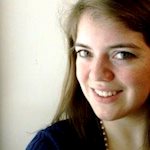 Katelyn is a photographer and certified event planner with Kasper
Creations. She has a BA in Mass Communication/Public Relations from the
University of Mary Hardin-Baylor and an MBA from Tarleton State
University. When she's not writing or working at a wedding, Katelyn enjoys
spending time with her husband and baby boy.