5 Moments Your Photographer Won't Want to Miss
Most wedding photographers offer brides and grooms-to-be a list of possible poses they want to be sure to capture on their big day. But there are a few moments photographers will want to be sure to record after the bride is zipped into her sparkly white gown and before the happy couple escapes to their honeymoon through a sea of bubbles.

1. Mother and Daughter
With all that's going on moments before the ceremony, photographers will be trying to cover magic moments happening simultaneously in multiple places. If the mother of the bride will be helping with the bride's dress, be sure to have them come to the bridal suite to capture the moment the corset is laced up or the final hair pins are placed.

2. The Groom's Face
When the wedding march begins and the whole crowd turns to look at the beautiful bride walking down the aisle, be sure to have the photographer capture the groom's expression at the first sight of her. Even tough-guy grooms have been known to tear up a bit, and you'll want proof of that.

3. The Vows
You won't want to forget to nab a few photos of both the groom and bride reciting their vows to each other. While everyone in the audience is ready to snap a pick of the wedding kiss with their phones, few are capturing the emotion and sentiments of the vows. If the couple wrote their own vows for the occasion, be sure the photographer snaps a few images of them whether they are neatly typed or handwritten on a napkin.

4 Time to Pray
No one will judge your photographer for keeping their eyes open during the prayer -especially if it's to get photos during the sweet moments eyes are closed and heads are bowed. Be sure to snap images of the wedding party and the parents of the happy couple during wedding prayers.

5 The Exit
It's been a long day, but the couple's exit is definitely one for the memory books. Whether the grand escape is in more comfy attire, or in your gown and tux photographers won't want to miss it. Be sure the camera is ready to see you run to your happily ever after, whether it's through bubbles, confetti, rice, or sparklers.
* Photo by Loved Memories Photography
Back To Top
---
About the Author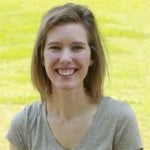 Kennan is a wife and stay-at-home mom to Jaxson, Caden, and Emilyn. She has a BA in Mass Communication/Journalism from the University of Mary Hardin-Baylor and has many years of experience as a writer and photographer. She now uses her skills to run Marken Media Co.(www.markenmediaco.com), a company she owns with her husband Marcus.