Dress Like a Queen on Your Big Day


Want to dress like a queen for your wedding? Follow these royal trends that continue to depict elegance and timeless style.

The Wedding Dress

Sleeves
Most royal wedding dresses have sleeves, though the fabrics and style vary. Three-quarter or full-length sleeves are typical. Queen Elizabeth, Princess Kate, Princess Claire, Princess Sofia, and Princess Grace each had lace sleeves attached to a lace bodice. It has been a common practice to use old and symbolic lace patterns. Queen Letizia, Princess Margaret and Princess Maxima opted for more sleek fabrics like silk, satin and organza, but kept the trend of long sleeves. It can be difficult to find dresses with sleeves, but there are multiple options to add sleeves to your dress, including jackets and lace tops.

A-Line Skirts
While Disney would have us believe princesses wear dresses in a ball gown style, most royal wedding dresses feature full A-line skirts. Princess Diana's iconic ball gown was an exception to the rule, but many facets of her dress were the ideal 80's dream instead of a traditional style.

Trains
Many of the royal skirts also have long trains. Princess Kate's train was only nine feet long, Princess Claire had a 10-foot train and Princess Diana's train was 25 feet long. You don't have to compete with these lovely brides in length of dress, but you can feel regal with a small train following you down the aisle.


White and Ivory
Fabrics vary, but the color is almost invariably white or ivory. Some of the royal ladies even wear both, like Princess Kate. While colored dresses are starting to trend, classic white dresses are the common practice for princesses.

Mementos
There can also be some hidden features in the dresses. Sometimes the embroidery is significant, or the designer creates special mementos inside the garment that has special significance to the bride. Princess Kate's dress included a pretty lace-trimmed underskirt of silk tulle and a blue ribbon on the inside for good luck. Adding a special memento to your dress that is special for you and your marriage can make your day feel a little more royal.

The Veil
A veil is also a common piece of the royal bride's attire. Princess Sophie wore a cathedral length veil, as did many others. Yet again, Princess Diana takes the cake with a 153-yard tulle veil. If you don't want the veil to be that long but still want it to be special, try using a family veil. Princess Claire wore an antique veil that had been worn by Princess Mathilde and Queen Paola's family since 1877. You can also include special designs in the veil. Princess Maxima's silk tulle veil had hand-embroidered floral motifs.

The Tiara
The obvious addition to any royal wedding attire is a tiara or crown. But this trend can take many shapes and styles. Several princesses have "borrowed" a tiara for their wedding day. Queen Elizabeth II provided Princess Kate with a Cartier halo tiara that included nearly 1,000 diamonds. Lady Rose wore a tiara that once belonged to Queen Mary.

But not all headpieces stay with the traditional diamonds and pearls. Princess Sofia wore a diamond and emerald crown. Princess Caroline went a step further and wore a simple crown of flowers.

While a royal wedding may include elaborate or expensive attire, many princesses have selected a classic and elegant style. But what made the bride's attire special was the thought that went into it.. Queen Elizabeth II was married at a time when clothing was rationed. She bought the fabric for her dress with rationing coupons.

So how can you dress like a royal? Carefully consider your wedding dress and add your own unique touches.

**Courtesy of Local Wedding - Laura + Daniel
Back To Top
---
About the Author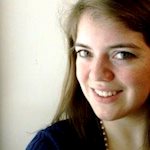 Katelyn is a photographer and certified event planner with Kasper
Creations. She has a BA in Mass Communication/Public Relations from the
University of Mary Hardin-Baylor and an MBA from Tarleton State
University. When she's not writing or working at a wedding, Katelyn enjoys
spending time with her husband and baby boy.