Featured Vendor: Deerfield Estates Venue
Even though the picturesque grounds of the Deerfield Estates venue are just 1.3 miles from one of the busiest highways in state, guests on the sprawling acreage can't hear anything but sweet Texas breezes and the music being played during a picture-perfect wedding ceremony.

A Waco-based development team, Brazos Barns, decided that this park-like setting of native Texas trees and vegetation would be a great spot to set up a historic timber frame barn and turn it into a picture-worthy location for weddings, reunions, conferences or other group events.

"The barn that is now Deerfield Estates originally came from Newtown, PA," Andrew Taylor, spokesperson for the group, said. "It's an 1840s Pennsylvania Dutch barn. The team dismantled it, restored it, and then set it up here. Then we designed the whole property around that."

The outdoor area includes a large stone patio and covered porch, as well as a rose garden and floral arbor. Inside the barn, there's room
for up to 250 guests and dedicated space for the bride and groom to get ready on the big day.
"We have also included, in our wedding package, round tables, white folding chairs and Chiavari indoor chairs," Taylor said.

Not only is there space for the wedding party and guests to enjoy the big event, but there is also optional on-site lodging that will make out-of-town guests even more comfortable.

And with mostly white décor and accents, the venue is the perfect canvas for brides and grooms to create their dream wedding
"
We've had everything from super formal weddings to bohemian weddings with a smoke bomb exit," he said. "We've really had everything out here because it is such a versatile space. It still has that timeless vibe that's inevitable with the historic timber frame."
Taylor said, "there's no better place to make history than in a piece of history," and that's what makes Deerfield one-of-a-kind.
For more information about this venue, visit
www.deerfieldestatesvenue.com
or find them on Facebook or Instagram.
Back To Top
---
About the Author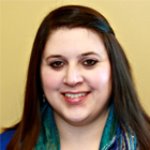 Jessa is a part-time freelance writer and full-time mom to two energetic children. She was a long-time resident of Bell County, but is now enjoying life in the Waco area, running around with her kids, teaching Sunday school and channeling her creativity in craft projects and home decor. She finds inspiration everywhere she goes and uses these experiences to create articles that inspire and touch those who read them.