How Long Should You Be Engaged Before the Big Day?


So, you've said, "Yes," to the man of your dreams. Now it's time to set your wedding date. Whether you choose a long engagement or one that is more compact, each engagement should be as unique as the couple.

The Short and Sweet
1-4 months
With a short engagement, choices are a bit more limited - everything from your venue options, to dress choices, to working within a smaller budget. But the trade-offs outweigh the benefits for the Short and Sweet couple. A shorter engagement means a shorter amount of time to be stressed about the big day. The bride and groom can focus on the most important elements of their dream day, and before they know it, they're husband and wife.

According to 20 Something Finance, "Spending less than $1,000 on the wedding is associated with an 82% to 95% decrease in the odds of reporting being stressed about wedding-related debt relative to spending between $5,000 and $10,000." The report also found, "Compared with spending between $5,000 and $10,000 on the wedding, spending less than $1,000 is associated with half the hazard of divorce in the sample of men, and spending $20,000 or more is associated with 1.6 times the hazard of divorce in the sample of women."


The Just Right
5-6 months
Couples who get engaged around the holiday season and plan a summer wedding, have just enough time to pull it off.

According to Wedding Wire, nearly 20% of couples plan their wedding in six months or less. To make it work, couples will need to be very organized and ready to stick to their wedding budget. Top priorities should be picking a venue and date, finding the dress, selecting your photographer and videographer, and booking an officiant.

The Quick Deciders
7-11 months
More couples are shortening the once-typical year-long engagement and opting for 9 months, at least that's according to David Tutera. He says as long as you can make a decision and not change your mind it's totally doable.

Talk with parents, grandparents, and anyone else contributing to the wedding budget before you start planning. A 7-11-month engagement gives couples long enough to work overtime, sell un-wanted stuff, and save additional cash for a bigger wedding or more exotic honeymoon location.

The Super Planners
12 months+
The average engagement is 14.5 months according to the 2015 study done by The Knot. These couples will have longer to save cash for their dream day and are more likely to be able to get the venue, photographer, and wedding planner they want.

A drawback to having that long to plan, however, might be that you have longer to change your mind about some of the smaller details, making planning more difficult.

But some couples find having a long engagement twice as nice. The bride and groom-to-be can opt to party twice, once with an engagement party early on and then again on their big day.

** Photo by Shelly Taylor Photography
** Featured Couple: Kamryn + Zacrey
Back To Top
---
About the Author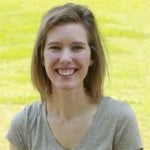 Kennan is a wife and stay-at-home mom to Jaxson, Caden, and Emilyn. She has a BA in Mass Communication/Journalism from the University of Mary Hardin-Baylor and has many years of experience as a writer and photographer. She now uses her skills to run Marken Media Co.(www.markenmediaco.com), a company she owns with her husband Marcus.