How to Pick the Perfect Wedding Venue
Even though you've been planning your wedding in your head since you were old enough to hang a pillowcase on the back of your head, finding the perfect place to have your wedding can be difficult. The venue you choose will be the site of one of the biggest days of your life, so the pressure is on.

Here a few ways to make sure that you're picking the right location for your big day.

Location
The first thing you'll want to pinpoint is where you want your elegant shindig to occur. Do you want to celebrate your wedding near your hometown? Would you prefer a neutral location for all out-of-town guests? Or do you want to think outside-of-the-box and invite your wedding guests to an exotic location? Talk it over with your fiancé and find out what is most important to both of you. If he's concerned about an elderly grandparent making a long trip to an out-of-state location, or if you're trying to avoid a big-city wedding, then you'll want to find a place that compliments both of your desires.

Picturesque
While it's important to be near family and friends when you're tying the knot, you'll also want to think about what your venue will look like in pictures. If you want an outdoor ceremony, then choosing a location that has picture-perfect beauty will probably be important. The images of you and your groom standing amongst the outdoor setting will be immortalized in film. So, you'll want to choose something that appeases your aesthetic taste.

Read All About It
If a review exists, read it. Find out what other couples have experienced. Make sure you are well-informed before you even visit a venue so that you can ask questions and get a feel for how this location will make your wedding dreams come true.

Check It Out
Once you've narrowed down your list to a couple of possible venues, then schedule a visit to each location. Try to imagine yourself walking down the aisle or dancing at your reception. Does it feel right? Can you see yourself there?

Budget-Friendly
Before you fall in love with one venue, make sure you know how much it costs to rent the location and what comes with the price. Have a number before you speak with venue owners so that you don't talk yourself into something you can't afford.

Availability
You've determined it's the place for you and it fits in your budget. Now what? Well, now it's time to see if the venue is available for your proposed wedding date. Some brides and grooms choose their venue first so that they can tailor their wedding date to the location they prefer. That's not a mandatory rule, but it might help you narrow down your choices.
**Photo by Lauren Crose Photography
Back To Top
---
About the Author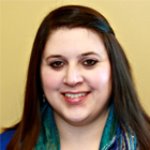 Jessa is a part-time freelance writer and full-time mom to two energetic children. She was a long-time resident of Bell County, but is now enjoying life in the Waco area, running around with her kids, teaching Sunday school and channeling her creativity in craft projects and home decor. She finds inspiration everywhere she goes and uses these experiences to create articles that inspire and touch those who read them.