Why You Should Have Engagement Photos Taken
Some people wonder whether engagement photos are important or just a waste of the wedding budget. There are actually several reasons why you want to take the time to take nice engagement photos.


- It's practice for smiling for the camera for long periods of time (like on your wedding day).
- It's a chance to get used to and comfortable with your photographer. They'll be there all day long on the wedding day; make sure you mix well together.
- You can use the photos for save-the-dates. This is a great opportunity to show people how happy you are and let them know that you want them to come to your wedding and share in your happiness.
- You can use the photos for a newspaper announcement.
- You can use the images on a wedding website for all your friends and family to see, no matter how far away they are.
- Show off your engagement photos at the wedding reception. Friends and family will love looking through them.
- This is a special time in your life. Document it well. Engagement photos will capture the love that brought you two together.

Each photographer has a different style and wedding photography packaging. Don't be afraid to ask questions to find the style and personality you will enjoy most. Ask you photographer about an engagement session and if they have any helpful tips. Below are a few basic pointers.


Engagement Session Pointers

The Setting

There are many gorgeous locations nearby. Find places that are meaningful to you. If none come to mind, ask your photographer for recommendations. If you and your fiancé love hiking or sailing, find a place in nature. If you like cozy evenings by the fire or sipping coffee in a coffee shop, ask the store owners if you can take photos there. Find a few places that represent who you are and will make you comfortable.

What to Wear

This one can be a tough one because everyone is built differently. Some basic guidelines are:

1. Don't wear large, bold prints.
2. Wear shirts with sleeves and bottoms that go at least to mid-thigh.
3. Wear accessories. Create interest with jewelry, scarves, hats, belts, etc. Guys can wear layers, belts, watches, etc.
4. Don't wear baggy outfits. Make sure what you wear is flattering to your shape and doesn't add extra bulk.
5. Don't be afraid to dress up! Make the photos special… and then go on a date afterward.


How to Use Photos

While the photos alone may be great, it's important to know how you're going to use them. Are they for save-the-dates? Maybe for a large canvas to hang up in your new home? Perhaps you want a coffee table book for wedding guests to sign. Knowing these things before the session will help the photographer know how to line up the shots. Digital images are great in that they don't take up much space, but how often are you going to take them out and look at them? You are much more likely to enjoy printed images displayed in your home.



*Photo from Local Engagement of Chailey + Logan
*Courtesy of Kayla Sellers Photography
Back To Top
---
About the Author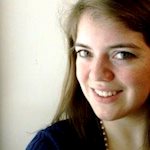 Katelyn is a photographer and certified event planner with Kasper
Creations. She has a BA in Mass Communication/Public Relations from the
University of Mary Hardin-Baylor and an MBA from Tarleton State
University. When she's not writing or working at a wedding, Katelyn enjoys
spending time with her husband and baby boy.